Grant Street Music Room Northeast Georgia's Best Venue for Live Music!
Grant Street Music Room is a dedicated live music venue run by musicians with select shows on weekends. Join us for "Free Fridays" all summer long. Its an intimate setting for real music lovers and brings regional touring musicians to the Northeast Georgia Mountains and Clarkesville Georgia. Showcasing a variety of musical entertainment.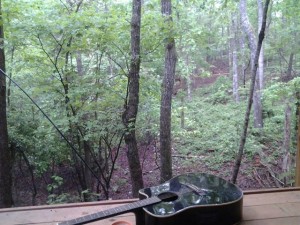 Visit us on Facebook
July – August 2014
Jul
12
Sat
Adkins & Loudermilk
Jul 12 @ 8:00 pm – 11:15 pm

One of rising stars on the bluegrass circuit don't miss this band.
Fans are blown away by the powerful and impressive vocals by singer, songwriter and guitarist Dave Adkins. Dave spent two years playing Bluegrass at Dollywood when he was seventeen. His musical background includes both country and rock and spans over twelve years. In 2010 he returned to the genre that was his first love, Bluegrass. Dave received a 2013 SPBGMA nomination as Male Vocalist of the Year in the Contemporary category.
Edgar Loudermilk has music running through his blood. A relative of the famous Louvin Brothers, Edgar started playing guitar and mandolin in his family's band at the age of 9. It did not take long before he was getting offers from several folks to work for them. Edgar has played in bands such as Carolina Crossfire, Rhonda Vincent & The Rage, Marty Raybon & Full Circle, and most recently with Russell Moore & IIIrd Tyme Out.
Jul
19
Sat
Sam French & G P T
Jul 19 @ 9:00 pm – 11:45 pm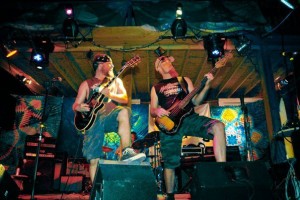 Explosive High Energy Southern tinged Rock.
Sam French and GPT is a force to be reckoned with. The music and showmanship can best be described as a steam roller. One of the best bands we saw "Live" in 2013. Expect a non-stop night of thrills as you embark on musical ride reminiscent of Disney on steroids.
ZZ Top move over.
Aug
8
Fri
John King Band
Aug 8 @ 9:00 pm – 11:45 pm

The John King Band has been busy. Recently his single "Tonight Tonight" has been climbing the charts on national radio and touring major cities on the entire East Coast. High energy Country driven rock at it's best. This show will held in our Ballroom with Chase Thomas opening the show.