Grant Street Music Room Northeast Georgia's Best Venue for Live Music!
Grant Street Music Room is a dedicated live music venue run by musicians with select shows on weekends. Join us for "Free Fridays" coming soon this winter with rockin Karaoke. Its an intimate setting for real music lovers and brings regional touring musicians to the Northeast Georgia Mountains and Clarkesville Georgia. Showcasing a variety of musical entertainment.
January 2015
Jan
10
Sat
John King Band
Jan 10 @ 8:00 pm – 11:30 pm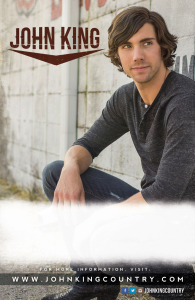 The John King Band has been busy. Recently his singles "Tonight Tonight" and "Bulldawgs" have been climbing the charts on national radio and touring major cities on the entire East Coast.
Citing his parents as the main reason he got into music, John credits them for their influence. "They are the only reason why music was introduced as an early age." John's musical tastes were formed early on by the southern rock sounds of Lynyrd Skynyrd, The Allman Brothers Band, Led Zeppelin, AC/DC and The Black Crowes. As country music took a huge leap forward in the 1990s, John found himself in awe of one of country music's greatest entertainers, Garth Brooks.
When it comes to the fans, the bar is set high according to John. "I want to be like Garth and these guys who treat their fans like royalty. That's how we want to be. Like Kenny Chesney, you got a long career in country music it's because your fans love you." http://www.johnkingcountry.com
John took serious interest in guitar when he realized that he could figure out how to play his favorite songs, but then went on to modify them. "That's when I realized that I could write my own music. I started simply by playing familiar melodies and turning them into funny songs with lyrics about my friends."
Once John settled into the position of lead singer, his voice began to change the sound of the band. "Our early bands were rock bands but my voice was country. I grew up country, I talked country and I started to write about country things."
High energy Country driven rock at it's best. This show will held in our Ballroom with a surprise local artist opening the show.